Home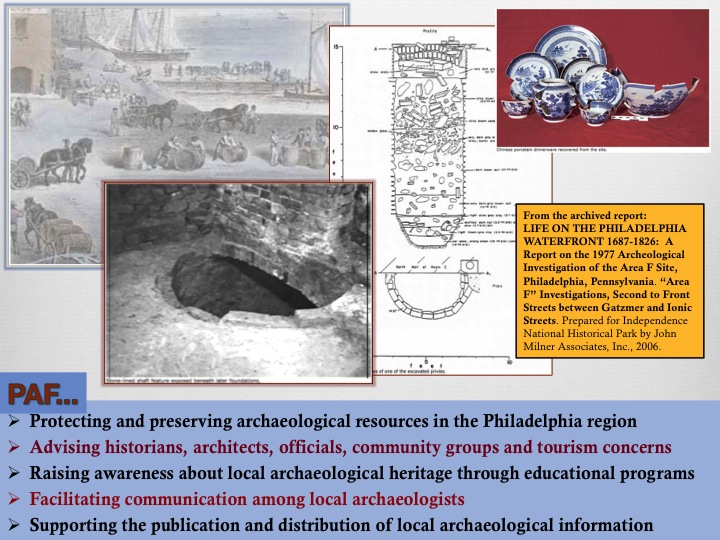 Learn about PAF here…Learn about the 'Area F' archaeological project here…
________________________________________________________________
February 2016-ARTIFACT OF THE MONTH
WHAT IS A 'CUPPING GLASS'?

LEARN MORE ABOUT THIS 'ARTIFACT OF THE MONTH' here…
_________________________________________________________________________
ARCHAEOLOGY AND ARCHAEOLOGISTS IN THE PHILADELPHIA REGION
What do Philadelphia-area archaeologists actually do?
What do Philadelphia residents and business concerns do with archaeology?
What does archaeology do for Philadelphia?
Hear what 63 individuals say in answer to these important questions!

The Philadelphia Day of Archaeology is the local version of the International Day of Archaeology blogging project which is designed to provide a window into the lives of archaeologists and to those whose work engages with archaeology. Hear from the Philadelphia-area participants, 2012-2015, here…
____________________________________________________________
FEATURED ARTICLE
The Good, the Bad, and the Ugly:
Bioarchaeology and the Modern Gun Culture Debate
[*PAGES 118-119 of which report and analyze gunshot victims in the Philadelphia archaeological record, namely ca. 1750–1799 burials at the Second Presbyterian Church Burial Ground excavated during construction of the National Constitution Center and from the First African Baptist Church Burial Ground, dating between ca. 1810 and 1822, discovered in the 1990's during construction of the Vine Street Expressway.
By Thomas A. Crist
Historical Archaeology, 2006, 40(3):109–130.
In this article, Crist considers "personal gun ownership during the early history of what is now the United States that lies at the root of the modern argument between supporters of gun control and those whose interpretation of the Second Amendment endows private citizens with the right to keep and bear arms". Using historical evidence, including from early burials in Philadelphia, he shows that with growing gun ownership, during and after the 1830s, "an ever-increasing number of homicides (have) resulted from gunfire, particularly in the large cities" (Crist, HISTORICAL ARCHAEOLOGY 40(3):126.


Previously Director of Archaeological Services at Kise Straw & Kolodner Inc. in Philadelphia and now a consultant to AECOM Corporation, Dr. Crist has served since 1990 as the Forensic Anthropologist for the Philadelphia Medical Examiner's Office. He is a member of the U.S. Public Health Service's Disaster Mortuary Operational Response Team (DMORT) and served two deployments assisting in the recovery and identification of victims from the World Trade Center attacks in 2001. Since 1992, Dr. Crist has been an Adjunct Professor at the School of Dental Medicine at the University of Pennsylvania, where he co-teaches an annual short course in Forensic Dentistry and Anthropology every spring. In 1994, Dr. Crist was one of three co-founders of the American Academy of Forensic Science's Young Forensic Scientists Forum and served as the group's first secretary.
__________________________________________________________________
FEATURED BLOG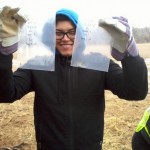 Whispering Woods
– the blog (Spring-Summer 2015) for a Phase II archaeological excavation located in Salem Co, NJ, being conducted by Rutgers–Camden undergraduate students in collaboration with archaeologists from the Fredric Rieders Family Renaissance Foundation.
____________________________________________________________________
FEATURED NEW BOOK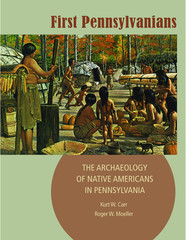 First Pennsylvanians: The Archaeology of Native Americans in Pennsylvania
By Kurt W. Carr, PhD, Senior Curator of Archaeology at The State Museum of Pennsylvania, and Roger W. Moeller, PhD
In First Pennsylvanians, Kurt Carr and Roger Moeller provide a broad, accessible, and wide-ranging overview of the archaeological record of Native Americans in Pennsylvania from early prehistory through the Paleoindian, Archaic, Transitional, Woodland, and Contact periods, stretching from 16,500 years ago to 1750 c.e. The authors present and analyze specific traits of each archaeological time period covered and use the archaeological record to provide a glimpse of Native Americans' daily life in Pennsylvania. First Pennsylvanians also includes personal stories and anecdotes from archaeologists about their experiences in the field as well as a wealth of illustrations and diagrams. The chapters examine the environment, social groups, tools, subsistence, and settlements of patterns of Native Americans in Pennsylvania and describe how these factors profoundly affected the populations and cultures of these early inhabitants of the region.

256 pages, paperback; 124 color photos and illustrations. This Commonwealth of Pennsylvania publication can be purchased here…
________________________________________________________________
Archaeology Month is sponsored by the Pennsylvania Historical and Museum Commission, the Society for Pennsylvania Archaeology, Inc., and the Pennsylvania Archaeological Council. Its purpose is to increase awareness of the important historic and prehistoric archaeological sites in the Commonwealth. These sites are part of the heritage of all Pennsylvanians. Everyday, archaeological sites are destroyed. We hope that through the Archaeology Month events, more Pennsylvanians become aware of this part of our history and work to protect our endangered resources.
"OCTOBER IS PENNSYLVANIA ARCHAEOLOGY MONTH"
Public Service Announcement (PSA) video



Click on the car or artifacts in the picture or click here to activate the video!
Learn more about this Archaeology Month Public Service Announcement here…
________

by admin