Home

Join us as the most recent Philadelphia-area archaeology is showcased in our annual, FREE, day-long event celebrating Pennsylvania Archaeology Month!!

Learn more about PAF here…
________________________________________________________________
Now through Sept. 16th (or until the program slots fill)…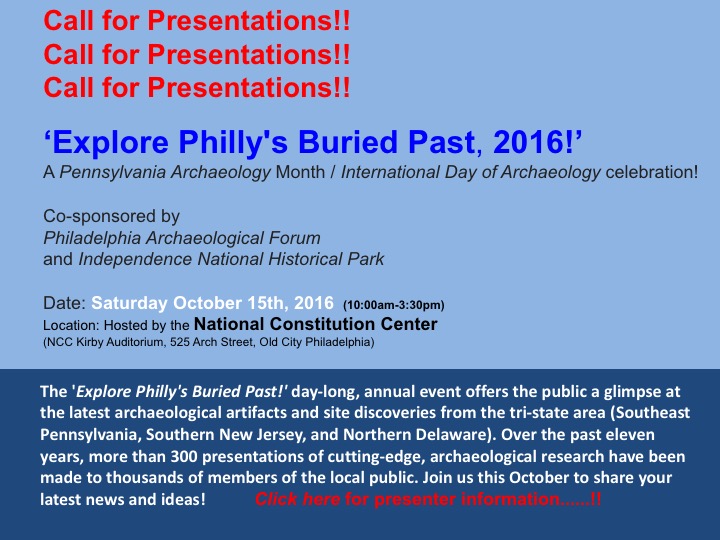 ________________________________________________________________
UPCOMING TALK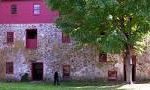 Newlin Grist Mill presentsTalks at the Mill: "The Archaeology of Colonial Quakers"August 27th at 3pm

A program by professional archaeologist John McCarthy discussing the archaeology of 17th and 18th century Quaker sites in the Delaware Valley and what the artifacts – especially ceramics – tell us about Quaker aesthetics.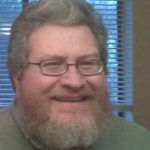 John is a registered professional archaeologist and qualified architectural historian with nearly 40 years of cultural resources management and historic preservation experience across the Eastern and Midwestern United States. He holds a BA (Anthropology and American Studies) and MA (Anthropology) from Temple University where he also completed doctoral coursework and examinations.
$5 members / $7 non-members
Newlin Grist Mill , 219 South Cheyney Road, Glen Mills, PA 19342
Reservations requested at 610.459.2359
_______________________________________________________________
What do Philadelphia-area archaeologists actually do?
Read about a day in the life of:
Kenneth J. Basalik, President
Cultural Heritage
Research Services, Inc.
Lansdale, Pennsylvania
~~~ ~~~ ~~~ ~~~ ~~~ ~~~ ~~~
See what other Philadelphia-area archaeologists actually do — and what Philadelphia-area residents do with archaeology — at the Philadelphia Day of Archaeology blogging project here…
__________________________________________________________________
New CRM Company Archaeology Journal Showcases Archaeology from
Port Richmond, Kensington-Fishtown, and the Northern Liberty neighborhoods

Recent archaeological excavations in the Philadelphia waterfront communities North of the Benjamin Franklin Bridge are the topic of a new annual journal entitled River Chronicles: The Journal of Philadelphia Waterfront Heritage and Archaeology (Volume 1, 2016) . The new journal, to be published annually, is the creation of local Philadelphia and Southern New Jersey-based employees of AECOM, an American multinational engineering firm that provides design, consulting, construction, and management services to a wide range of clients.
AECOM is conducting excavations along Highway I-95 in Philadelphia as part of the I-95 Highway Improvement Project on behalf of the Pennsylvania Department of Transportation (PENNDOT Cultural Resources Management Program) and the Federal Highway Administration (FHWA Environmental Review). The new journal explores evidence of Native Americans, nineteenth-century glassworkers and potters, and everyday life in Philadelphia's waterfront communities.
The first issue includes articles on the construction of privies (outhouses) (written by By George Cress and Daniel Eichinger), Native American life along the Delaware (by Doug Mooney), a saloon token (written by Thomas J. Kutys and Samuel A. Pickard), a moon man figurine (by Rebecca White), chamber pots (by Meta Janowitz), a Native American fire-cracked hearth (by Jeremy W. Koch), and a glass garden cloche (by Mary Mills). History about the Schuylkill Rangers gang is also presented (by Samuel Pickard) along with a write up about the web-based, interactive 'smart report' being created for the I-95 archaeology project (contributed by digital cultural specialists Mark Petrovich and Chester Cunanan). An introduction to the River Chronicles project is provided by Steve Tull, alongside a Letter from the Editor, by Grace H. Ziesing.
____________________________________________________________________
RECENTLY IN THE NEWS….
Artifacts excavated from the site of the National Constitution Center (NCC) in Independence National Historical Park were recently 3D scanned for an upcoming display at the NCC. Bernard Means of the Virtual Curation Laboratory at Virginia Commonwealth University blogged about on the process on August 14th in a post entitled, Philadelphia Story: "We the People" and 3D Scanning at the National Constitution Center Site. Means also scanned the mastodon tooth found at the Franklin Court site and he scanned NPS archaeologist Jed Levin and AECOM material culture specialist Debbie Miller! See Mean's follow-up Facebook posts: painted 3D printed toy wooden boat, painted a 3D printed replica, auintal vase , child's slip decorated dish, toothbrush, thimble, corset stay, slip pot, scanning a green glazed plate, scanning a cremeware baking dish, scanning NPS archeologist Jed Levin, carved wooden horse toy, 3D printed toy horse, wine bottle seal, domino, redware plate,a thimble, a 3D printing of the thimble, and very cool combination of two 3D scans– the Ben Franklin statue at the National Constitution Center's signer's room combined WITH the mastodon tooth discovered at the location of the Franklin mansion site of Franklin Court in Independence National Historical Park.
PAF President Doug Mooney, an archaeologist who has excavated at several archaeological sites in Philadelphia, was interviewed on August 9th by Vernon Odom of the Philadelphia ABC-affiliate station about the likelihood of archaeological evidence in the city:

~~~
(Read other Philadelphia archaeology news
— indexed by date and by site location/topic.)
_________________________________________________________________
FEATURED EXHIBITS

The Museum of American Glass at Wheaton Arts is hosting the first major exhibition of artifacts recovered from excavations along I-95 in Philadelphia. Numbering nearly a million thus far, the artifacts reveal over five thousand years of history. Experience the archaeologists' excitement as you explore the exhibition and discover evidence of early Native Americans, Dyottville Glass Works, nineteenth-century glassworkers and potters, and everyday life in their communities.
For Directions Go to http://www.wheatonarts.org/
Information about the I-95 Improvement Project:
www.diggingi95.com
AECOM-Burlington
437 High Street, Burlington, NJ 08016
609.386.5444
AECOM is conducting excavations on behalf of Pennsylvania Department of Transportation and the Federal Highway Administration.
~~~~~~~
"Resilient Lives"
Cheyney University of Pennsylvania Involvement In The President's House Site
Leslie Pinckney Hill Library
Cheyney University of Pennsylvania
February 22, 2016 – Present
Cheyney alumni played a central role in the civic actions that forced Independence National Historical Park (in Philadelphia, PA) to include a more complete and truthful narrative in their public interpretations about the birth of the American nation at the site of the President's House (Independence National Historical Park, Philelphia, Pennsylvania). This display highlights the history and controversy of the site and the inclusion of the archaeological results demonstrating freedom and slavery in the memorial built at the location. It shines a light on the role of Cheyney alumni who fought for a commemoration of the enslaved who once lived at the site and it presents recent and current student activities educating the public about this site.

Read an overview of the library exhibit here…
(See other Philadelphia archaeology exhibits on-line and in person.)
____________________________________________________________
UPDATE
The recently released Philadelphia Certified Local Government Evaluation Report will be discussed at the next PAF meeting on Thursday, May 26th. The report details the findings and recommendations of the City's historic preservation programs by the Pennsylvania State Historic Preservation Office. This report was prepared as a routine aspect of the City's participation in the Certified Local Government Program (CLG), which is administered by the Pennsylvania Historical & Museum Commission in partnership with the National Park Service. The CLG program is a Federal program authorized by the National Historic Preservation Act, and is intended to engage local governments across the country in the administration of Federal and State historic preservation programs and projects. The CLG status means that the city holds responsibility for stewarding archaeological resources in certain circumstances: "Being a CLG demonstrates your community's commitment to saving what is important from the past for future generations" (as stated on the CLG page at the National Park Service, https://www.nps.gov/clg/).
The evaluation of Philadelphia CLG program participation was prepared with input from several non-profit organizations with a specific interest in historic preservation, design, planning, and development issues — including the Philadelphia Archaeological Forum. The public comments reported in the evaluation include the following PAF input: 1) the Philadelphia Historical Commission lacks adequate budgetary and staff resources, including one critical deficiency identified is the lack of a professional archaeologist on PHC staff; and 8) The permit review process does not adequately protect archaeological resources
Of the Conclusions and Recommendations in this final evaluation report, one is specific to archaeology and all are relevant to the City's adequate participation as a CLG:
5. Archaeological resources should be afforded more attention in planning, policies,procedures, and decisions. While much of Philadelphia's land area has undergone multiple phases of transformation over the past 350 years, recent archaeological investigations along the I-95 corridor havedemonstrated that significant archaeological resources do exist. Excavations conducted as part of the highway's reconstruction and private development have yielded sites and artifacts from Native American settlements, industrial sites, and colonial-era military fortifications. In addition, the discovery of several early and significant burial places, including Bethel Burial Ground, Potter's Field in Germantown, and Byberry Friends Burial Ground illustrate that there places that hold tremendous historical value whose preservation enjoys significant public support buried throughout the City.

Recommendation: A qualified archaeologist should be appointed to the Historical Commission. The staff should include a qualified archaeologist or the Commission should employ an archaeologist as on call consultant for professional guidance on projects involving archaeological resources. The Commission's Rules and Regulations should be amended to encourage/require archaeological investigation during project planning/preliminary review rather than as a condition of permit approval.
Read the Phila. Certified Local Government Evaluation Report, 2015
Read about The Certified Local Government Program (CLG) here…
____________________________________________________________________________________________________
FEATURED BLOG
Making The Museum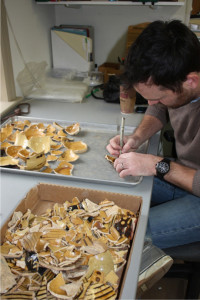 Created during the construction of the Museum of the American Revolution, this blog has weekly entries from the archaeology team excavating the site where the museum will be built and entires from the lab where the recovered objects are processed. John Milner Associates archaeologist Rebecca Yamin writes about their discoveries.
(Read other Philadelphia archaeology blogs here…)
____________________________________________________________________
FEATURED ARTICLE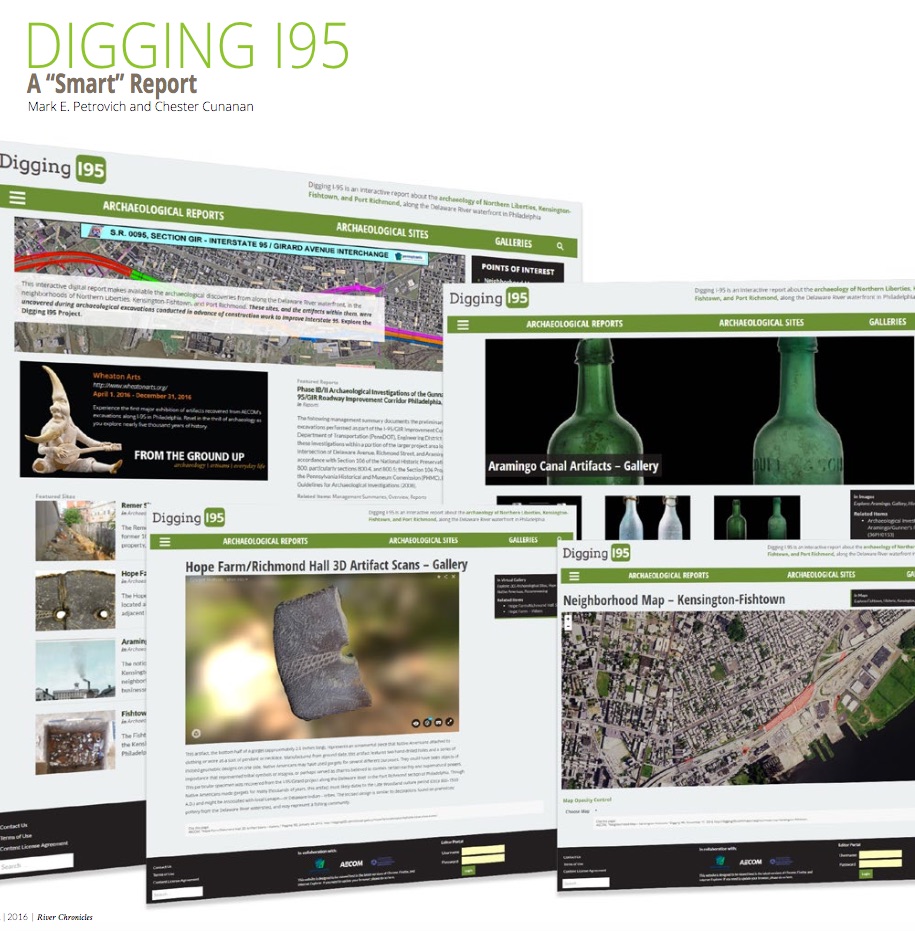 This article by digital cultural heritage specialists Mark Petrovich and Chester Cunanan describes the web-based, interactive, archaeological reporting created for the I-95 archaeology project. It is an article published in River Chronicles, The Journal of Philadelphia Waterfront Heritage and Archaeology, Volume 1, 2016.
"The Digging I-95 interactive report is a web-based application, created by AECOM, which aims to expand the capabilities of traditional printed technical reports. Through its online format, the Digging I-95 website offers the public greater access to previously hard-to-find information and encourages customization and unique levels of interaction. It also affords report authors and editors the ability to make edits and comments in real time while communicating directly with one another. This real-time collaboration allows for a faster system of editing and approval, using technology to streamline the original process. For the discerning public, each digital report on the website is accompanied by a bevy of multimedia capabilities—from image galleries of artifacts, excavations, historic maps, and figures to interactive 3D artifacts, explorable maps, tangential information, sortable databases, and expanded multi-tiered levels of information. Each report is universally accessible for desktop and mobile devices, with the content conforming to fit the particular platform being used." (River Chronicles, The Journal of Philadelphia Waterfront Heritage and Archaeology, Volume 1, 2016.
(Read other Philadelphia archaeology articles and papers here…)
__________________________________________________________________
FEATURED VIDEO
Digging Deep : Buried Landscapes of Pennsylvania (20:24 minutes long, the section on Philadelphia archaeology begins in minute 13 of the production)
As the National Historic Preservation Act (NHPA) turns 50 years old this year, it is important to recognize and celebrate the role this act, specifically Section 106, has played in Pennsylvania Archaeology.
Section 106 directs all federally-funded projects to consider the effects they may have on historic properties, including archaeological sites. Half a century of compliance with the NHPA has produced the greatest advances in our understanding of the buried past since the infancy of American archaeology in the early 19th century. This video was produced as part of the Making Archaeology Public initiative, or MAP, initiated by Dr. Lynne Sebastian, with the goal of introducing Americans to groundbreaking archaeological discoveries in Pennsylvania and in other states.
The MAP theme for Pennsylvania is "Digging Deep: Buried Landscapes of Prehistoric and Historic Pennsylvania". This video tells the story of the great depths explored by compliance archaeologists in the Keystone State, and the amazingly well preserved record of human land use they have found here. This story is a story that could never have been told without the last 50 years of compliance with the NHPA – it's a legacy all Pennsylvanians can be proud of!
Go here to view the video (Philadelphia Archaeology begins in minute 13 of the production).
(See other Philadelphia archaeology video's here…)
_____________________________________________________________
FEATURED NEW BOOK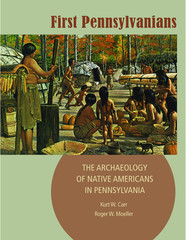 First Pennsylvanians: The Archaeology of Native Americans in Pennsylvania
By Kurt W. Carr, PhD, Senior Curator of Archaeology at The State Museum of Pennsylvania, and Roger W. Moeller, PhD
In First Pennsylvanians, Kurt Carr and Roger Moeller provide a broad, accessible, and wide-ranging overview of the archaeological record of Native Americans in Pennsylvania from early prehistory through the Paleoindian, Archaic, Transitional, Woodland, and Contact periods, stretching from 16,500 years ago to 1750 c.e. The authors present and analyze specific traits of each archaeological time period covered and use the archaeological record to provide a glimpse of Native Americans' daily life in Pennsylvania. First Pennsylvanians also includes personal stories and anecdotes from archaeologists about their experiences in the field as well as a wealth of illustrations and diagrams. The chapters examine the environment, social groups, tools, subsistence, and settlements of patterns of Native Americans in Pennsylvania and describe how these factors profoundly affected the populations and cultures of these early inhabitants of the region.

256 pages, paperback; 124 color photos and illustrations. This Commonwealth of Pennsylvania publication can be purchased here…
________________________________________________________________
"OCTOBER IS PENNSYLVANIA ARCHAEOLOGY MONTH"
Archaeology Month is sponsored by the Pennsylvania Historical and Museum Commission, the Society for Pennsylvania Archaeology, Inc., and the Pennsylvania Archaeological Council. Its purpose is to increase awareness of the important historic and prehistoric archaeological sites in the Commonwealth. These sites are part of the heritage of all Pennsylvanians. Everyday, archaeological sites are destroyed. We hope that through the Archaeology Month events, more Pennsylvanians become aware of this part of our history and work to protect our endangered resources.
Watch the PAF Public Service Announcement (PSA) video (30 seconds)



Click on the car or artifacts in the picture or click here to activate the video!
Learn more about this Archaeology Month Public Service Announcement here…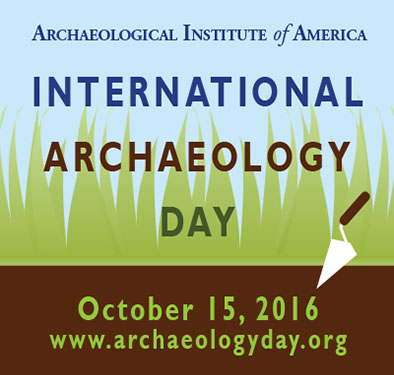 Every October the Archaeological Institute of American (AIA) and archaeological organizations across the United States, Canada, and abroad — including the Philadelphia Archaeological Forum — present archaeological programs and activities for people of all ages and interests as part of International Archaeology Day. International Archaeology Day is held each year on the third Saturday of October.
________

by admin