PAF Home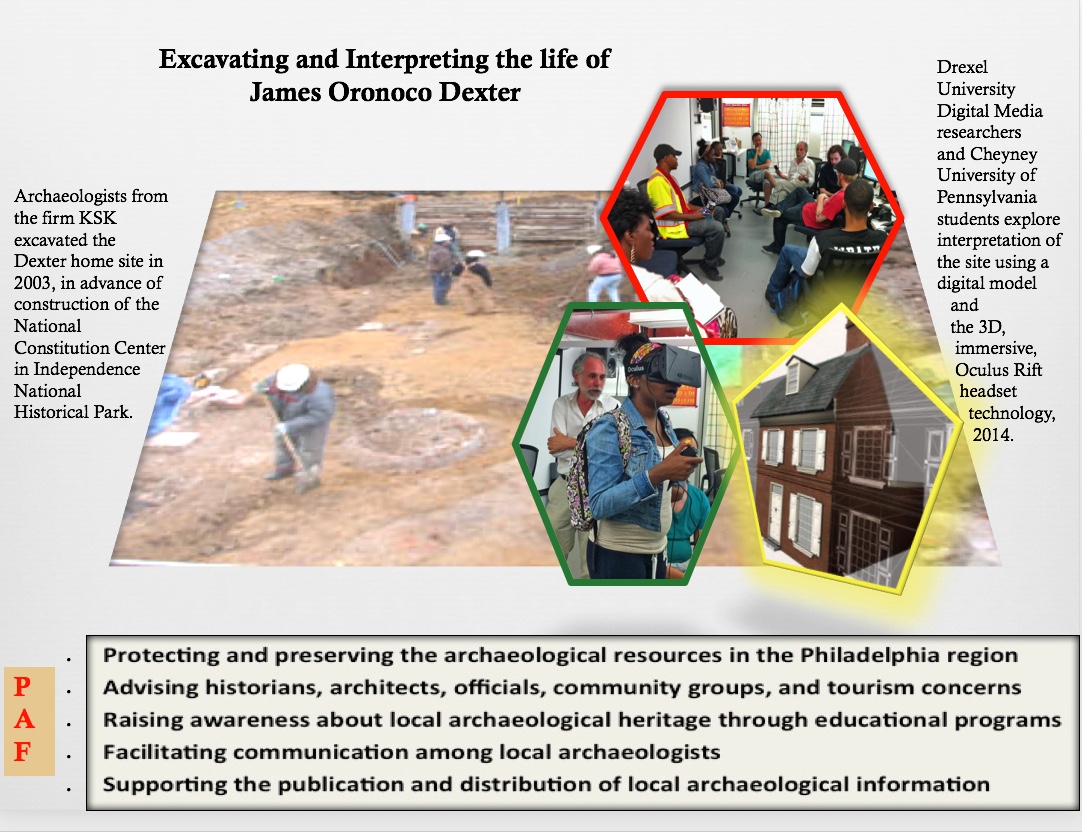 Learn more about PAF here…
PAF Fact Sheet…
Learn more about the archaeology of James Oronoco Dexter here…
---
THE BURIAL GROUND DATABASE
*Click here to go to the PAF Historic Burial Places Map and Database page where you can view the map and download the GIS shapefile.
As longtime advocates for those who can no longer speak for themselves, PAF is lobbying for clearer municipal laws that compel developers to handle burial remains respectfully. We have created an extensive geographical database (GIS) that currently includes more than 200 historic burial places in Philadelphia.
It is PAF's intention that,in addition to being useful to historians, archaeologists, and other researchers, consulting the database of known cemeteries and private family plots will become a starting point in the process of due diligence of both developers and the city of Philadelphia when considering new projects.
The database, originally the personal research of archaeologist Kimberly Morrell, has been assembled from historic maps, newspapers, academic theses and other sources. Research is ongoing, but the database is the most comprehensive such resource to date.
New map unearths dozens of forgotten burial grounds across Philly, PlanPhilly, Feb. 23, 2018.
New map unearths dozens of forgotten burial grounds across Philly, NewsWorks WHYY Public Media, Feb. 22, 2018.
Philadelphia Plans for Future Density Require Dealing With Historic Sites, NextCity, 10/25/17.
PAF's 5-Point Plan to help solve the burial place issue.
Archaeological Research and Reporting on burials found to date.
News coverage about the Burial Grounds/Cemetery issue.
---
ARCHAEOLOGY AND THE PHILADELPHIA HISTORIC PRESERVATION TASK FORCE



PAF President Douglas Mooney has been named by Mayor Kenny to the city's new Historic Preservation Task Force. The National Trust for Historic Preservation will provide technical assistance to the task force and a grant from the William Penn Foundation will support its operations. The task force begins its work in June 2017, and is to present its final recommendations by December 2018.
Read about PAF and the Mayors task force here…
---
UPCOMING EVENTS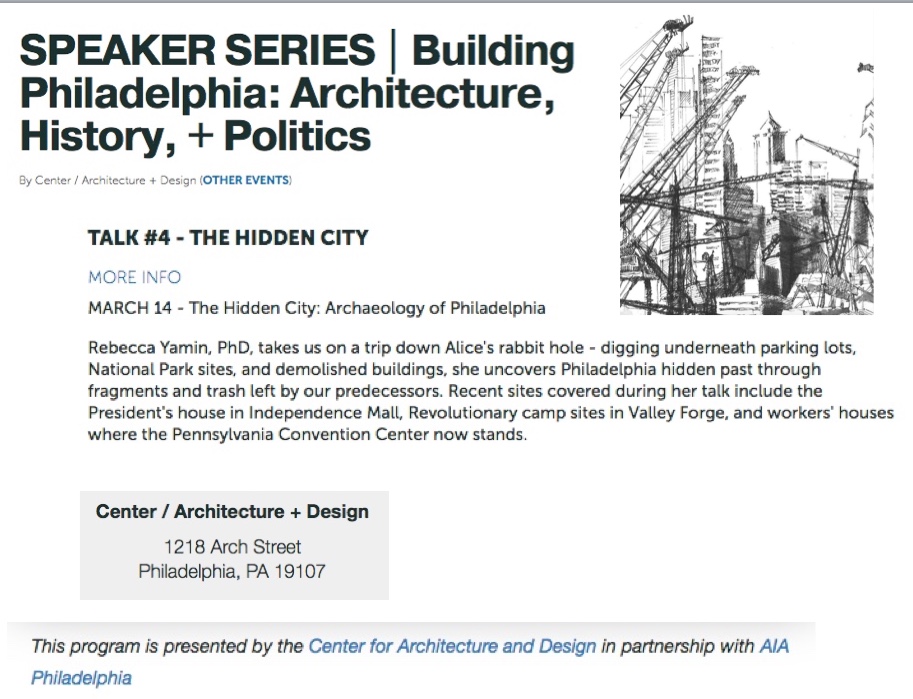 For more information go here…
---
FEATURED ARTIFACT
Mortuary Decoration:
A 19th-Century, African American Example From Philadelphia
Learn about this artifact here…
Learn about other locally discovered artifacts here…
---
LOCAL ARCHAEOLOGY IN NEW EXHIBITS
Penn Museum Archives Exhibit: What in the World? 50's TV Show on Archaeology
Through March 5, 2018.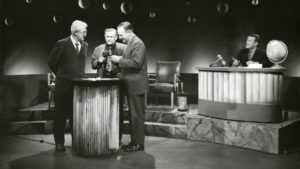 An early popular television show now featured in a Penn Museum exhibit starred an unlikely subject and celebrity. "What in the World?"—the first network program featuring archaeology—debuted on Philadelphia's CBS affiliate WCAU-TV in 1950 and ran for 16 years. An exhibit currently on display just outside the Museum's Archives showcases the program through photos, original documents, and computers set up to watch episodes.
Learn more about this exhibit here…and here….
Twelve of the episodes can be viewed on line here….
The museum's magazine, Expedition, also features this article on the show as well as its digital and archival collections related to the program.
---
Archaeology as part of Monument Lab MURAL ARTS  [Past Exhibit]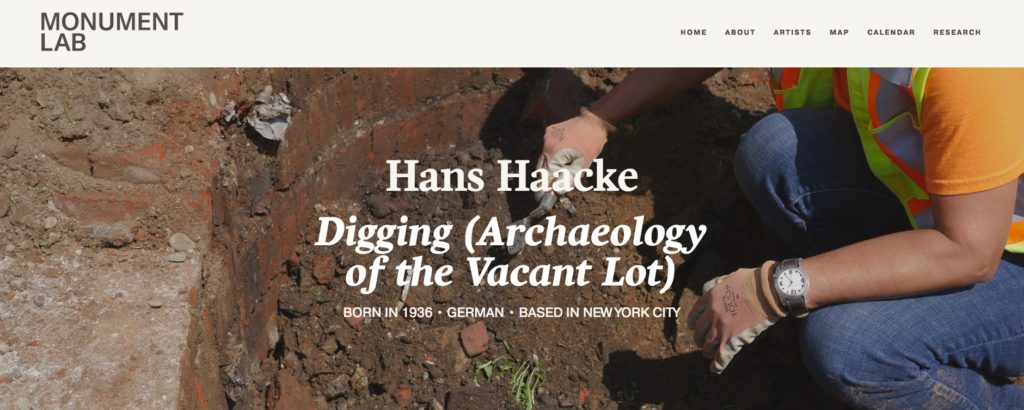 Monument Lab was a public art and history project produced in Philadelephia in 2017 with Mural Arts Philadelphia. Between September 16 and November 19, Monument Lab invited Philadelphians and visitors to join a citywide conversation about history, memory, and our collective future. Artists from Philadelphia and around the world were selected for their common interest in engaging living histories in their respective artworks. As a monument to the layers of history, artist Hans Haacke proposed an archaeological dig to reveal multiple hidden foundations under a single vacant lot.
Haacke, who works with monumental sculptures and installations, sought a monument that already exists beneath the surface. He requested a site for an archaeological dig in which buried building foundations, intact underground, could be brought upward for public viewing. In cooperation with the People's Emergency Center and property owners Alvin and Sheila Bunch, the triangular lot on 42nd Street and Lancaster Avenue [is now] a site for excavation and interpretation. This single vacant lot once held seven properties, until an automobile crashed into one of the buildings in the late 1990s, causing the owner to demolish the remaining structures. Haacke's monument imagines the former buildings under vacant lots as not just buried and gone, but as the basis for a living blueprint to link the past and present of the city.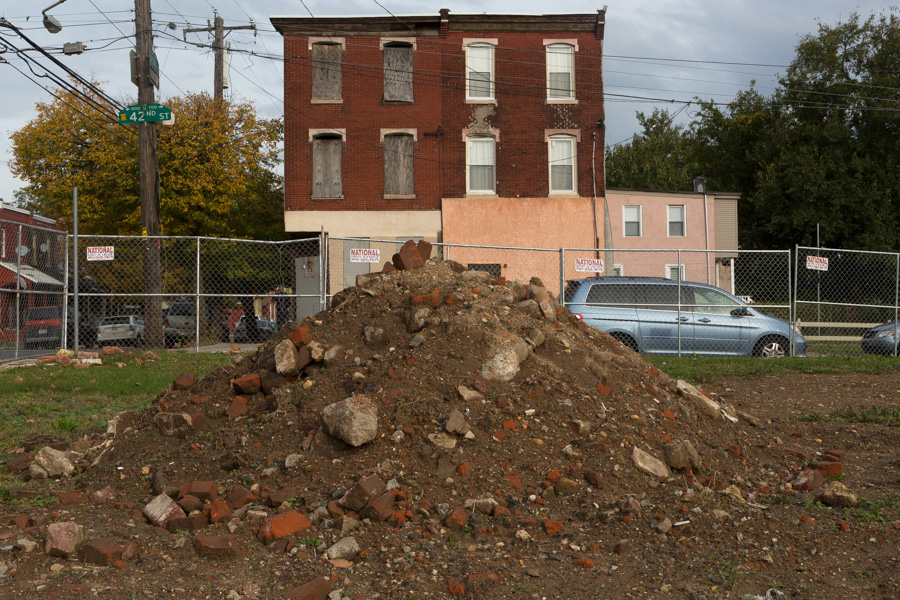 Learn more here….
Hans Haacke: Digging (Archaeology of the Vacant Lot)- A monument to history
---
Archaeology Supports African American History As American History
3D Scanned and Printed African American Artifacts
Now Featured in Permanent American History Display
Carved wooden boat toy attributed to the woodcutter Israel Burgoe, an African American who lived in 18th century Philadelphia. The original artifact (on loan from Independence National Historical Park) as well as a 3D printed copy of the object are part of a re-mounted permanent exhibit at the National Constitution Center. (3D rotating image courtesy of Bernard K. Means, Director of the Virtual Curation Laboratory of Virginia Commonwealth University.)
Learn more and see the object rotate in 3D here…
---
RECENTLY IN THE NEWS….
re: PAF Historical Burial Places Map and Database

Listen to PAF President Doug Mooney be interviewed about the new burial database on Newsworks Tonight on February 22, 2018. The interview starts at minute 6 and runs for 5 minutes.
—–
re: 4125 Ludlow St. Burial Ground
"A proposed West Philadelphia residential development could be poised to dig into an old cemetery and tangles of human bones, according to an alarm raised by the Philadelphia Archaeological Forum…"
Oldest African American graveyard in West Philadelphia lies beneath proposed apartments, Philly.com, January 25, 2018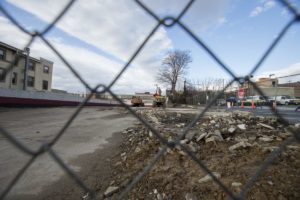 Proposed West Philly apartments may sit atop an old graveyard
Philly.com, Jan. 24, 2018.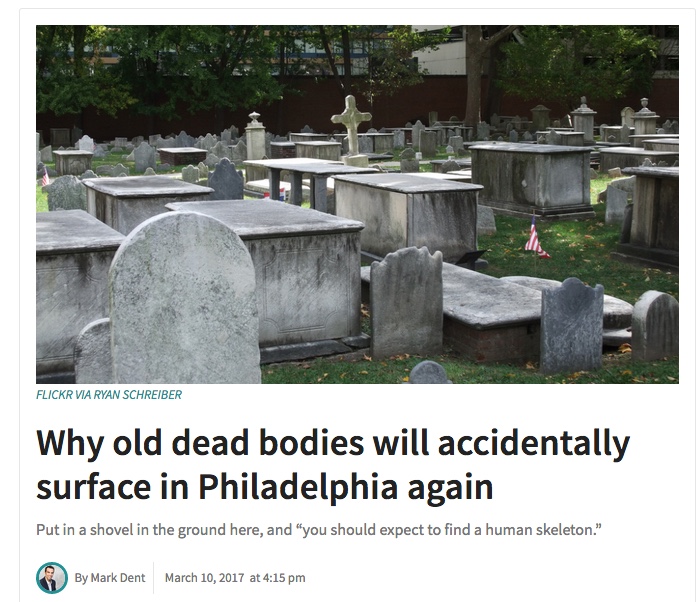 Recent Philadelphia Burial Issues In The News…
All Philadelphia Burial Issues In Past News…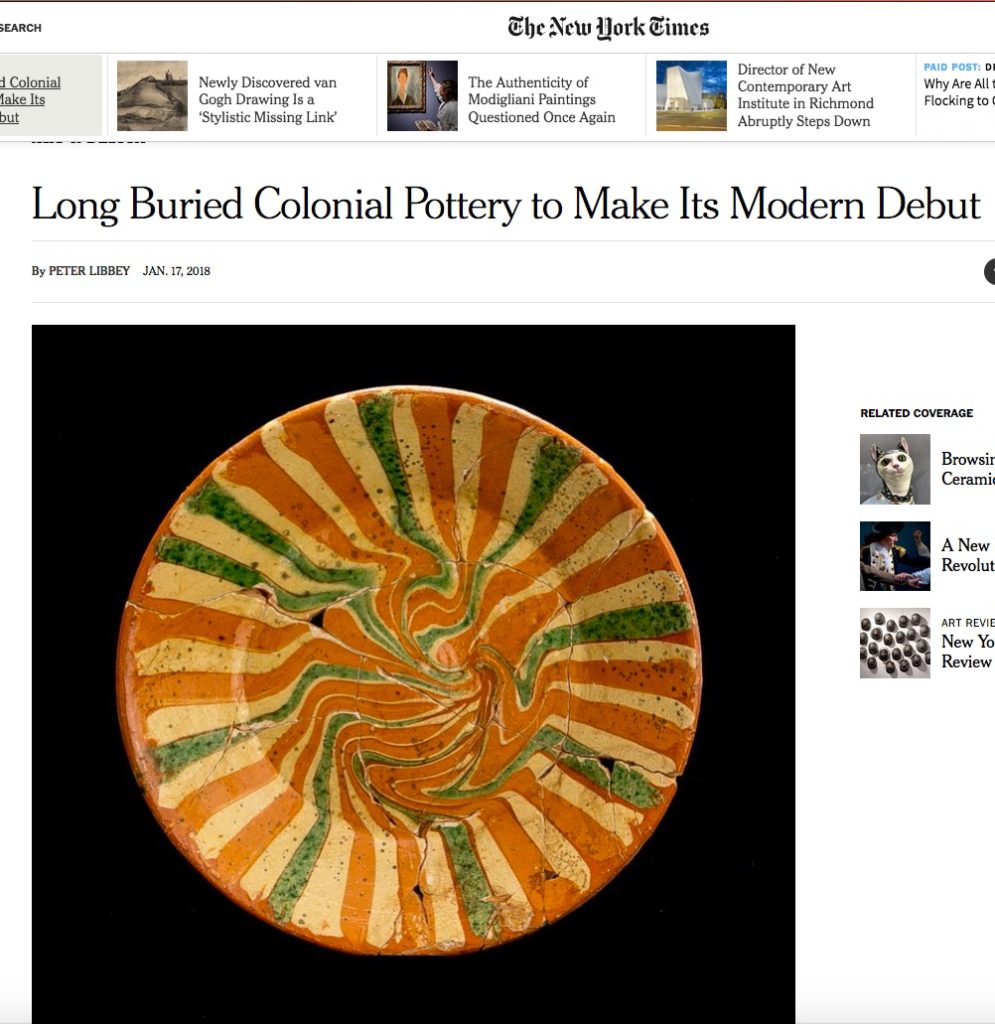 Read about these recently discovered artifacts of colonial America's artisanal history unveiled to the public at the New York Ceramics and Glass Fair.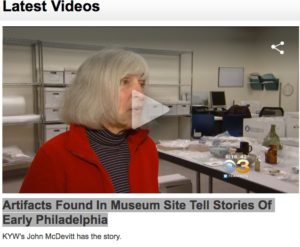 Artifacts Found In Museum Site Tell Stories Of Early Philadelphia, KYW, Video (1 min. 40 seconds)
---
What do Philadelphia-area archaeologists actually do?
Lauren Cook wrote about a day in the life of an archaeologist in July 2015 while in the midst of a three-week project in Evesham Township, New Jersey. He and his crew were working to define the boundaries and assess the significance of a Native American site discovered earlier that the year.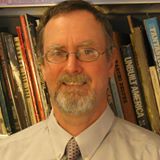 Read about Lauren's day here…
Lauren J. Cook, RPA
Dewberry Engineers
Past PAF Vice President
See what other Philadelphia-area archaeologists actually do — and what Philadelphia-area residents do with archaeology — at the Philadelphia Day of Archaeology blogging project here…
---
Help the Pennsylvania State Historical Preservation Office Build A Digital Library!
Historic preservation consultants, archaeology consultants, local preservation and/or archaeology organizations, local & county planners, and historical societies, the PA SHPO needs your help! Within the next year, they hope to scan their vast library of archaeology reports, historic reports, PASS forms, and historic resource survey forms to make more material accessible.
If you have digital copies of reports, survey forms, and PASS forms contact them here…
---
Featured University Research Project of Interest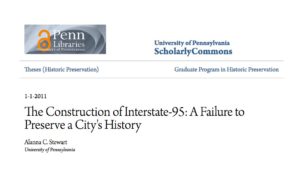 The construction of the 'the Delaware Expressway' (I-95) almost 60 years ago destroyed great swaths of the oldest portions of Philadelphia –and simultaneously created preservationists who fought to save America's birthplace. This study, submitted by Alanna Stewart as fulfillment of a Masters Degree (Graduate Program in Historic Preservation at the University of Pennsylvania), explores the historic fabric lost, as well as the protests and heritage conservation movement that resulted from the highway development. Archaeologists will particularly appreciate Stewart's overview of the The Pennsylvania Historical Salvage Council organized to deal with the archaeological aspects of the highway's impact. The development of salvage archaeology related to federal highway activity, and the early players in Philadelphia archaeology — including John Cotter and Anthony Garvin — make this a valuable report for those with an interest in Philadelphia Archaeology.
Stewart, Alanna C. (2011).The Construction of Interstate-95: A Failure to Preserve a City's History(Masters Thesis). University of Pennsylvania, Philadelphia, PA.
---
ARCHAEOLOGY, PAF AND THE CERTIFIED LOCAL GOVERNMENT EVALUATION REPORT
The recently released Philadelphia Certified Local Government Evaluation Report will be discussed at the next PAF meeting on Thursday, May 26th. The report details the findings and recommendations of the City's historic preservation programs by the Pennsylvania State Historic Preservation Office. This report was prepared as a routine aspect of the City's participation in the Certified Local Government Program (CLG), which is administered by the Pennsylvania Historical & Museum Commission in partnership with the National Park Service. The CLG program is a Federal program authorized by the National Historic Preservation Act, and is intended to engage local governments across the country in the administration of Federal and State historic preservation programs and projects. The CLG status means that the city holds responsibility for stewarding archaeological resources in certain circumstances: "Being a CLG demonstrates your community's commitment to saving what is important from the past for future generations" (as stated on the CLG page at the National Park Service, https://www.nps.gov/clg/).
The evaluation of Philadelphia CLG program participation was prepared with input from several non-profit organizations with a specific interest in historic preservation, design, planning, and development issues — including the Philadelphia Archaeological Forum. The public comments reported in the evaluation include the following PAF input: 1) the Philadelphia Historical Commission lacks adequate budgetary and staff resources, including one critical deficiency identified is the lack of a professional archaeologist on PHC staff; and 8) The permit review process does not adequately protect archaeological resources
Of the Conclusions and Recommendations in this final evaluation report, one is specific to archaeology and all are relevant to the City's adequate participation as a CLG:
5. Archaeological resources should be afforded more attention in planning, policies,procedures, and decisions. While much of Philadelphia's land area has undergone multiple phases of transformation over the past 350 years, recent archaeological investigations along the I-95 corridor havedemonstrated that significant archaeological resources do exist. Excavations conducted as part of the highway's reconstruction and private development have yielded sites and artifacts from Native American settlements, industrial sites, and colonial-era military fortifications. In addition, the discovery of several early and significant burial places, including Bethel Burial Ground, Potter's Field in Germantown, and Byberry Friends Burial Ground illustrate that there places that hold tremendous historical value whose preservation enjoys significant public support buried throughout the City.

Recommendation: A qualified archaeologist should be appointed to the Historical Commission. The staff should include a qualified archaeologist or the Commission should employ an archaeologist as on call consultant for professional guidance on projects involving archaeological resources. The Commission's Rules and Regulations should be amended to encourage/require archaeological investigation during project planning/preliminary review rather than as a condition of permit approval.
Read the Phila. Certified Local Government Evaluation Report, 2015
Read about The Certified Local Government Program (CLG) here…
---
FEATURED BLOG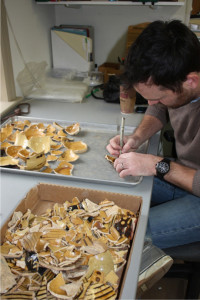 Created during the construction of the Museum of the American Revolution, this blog has weekly entries from the archaeology team excavating the site where the museum will be built and entries from the lab where the recovered objects are processed. John Milner Associates archaeologist Rebecca Yamin writes about their discoveries.
Read other Philadelphia archaeology blogs here…
---
FEATURED ARTICLE FROM THE PAF ARCHIVES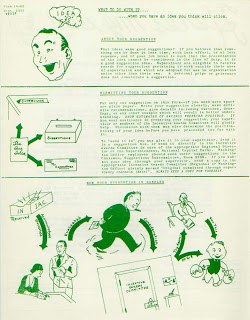 Could they have invented it? @Digging In The Archives: Archiving the archeological research of Independence National Historical Park, 1950-2000.
Blog posting by Patrice L Jeppson, June 23, 2009
A wonderful discovery! While inventorying a file of History Office correspondence [at Independence National Historical Park] I came across a 1961 letter from the Park Superintendent that reports on "an ultrasonic cleaning device in use for cleaning archeological artifacts". I wondered, Could it be that archaeologists working at INDE came up with this artifact processing method? Today it is common to find ultrasonic cleaners in archaeology labs….Then I found the clincher, a letter from an employee at Circo Ultrasonic Corporation (in New Jersey) asking how their device — a Model PG 60 generator and 60 T transducerized tank of 1-gallon capacity — had fared when put to this "unusual" task. The response from archaeologist B. B. Powell describes the INDE experiments trying different cleaning agents and the "excellent" results".
See the archaeological record documents and read the whole blog posting about this important local invention that is now commonplace in archaeology labs here…
Read other Philadelphia archaeology articles and papers here…
---
FEATURED VIDEO
Digging Deep : Buried Landscapes of Pennsylvania (20:24 minutes long, the section on Philadelphia archaeology begins in minute 13 of the production)
As the National Historic Preservation Act (NHPA) turns 50 years old this year, it is important to recognize and celebrate the role this act, specifically Section 106, has played in Pennsylvania Archaeology.
Section 106 directs all federally-funded projects to consider the effects they may have on historic properties, including archaeological sites. Half a century of compliance with the NHPA has produced the greatest advances in our understanding of the buried past since the infancy of American archaeology in the early 19th century. This video was produced as part of the Making Archaeology Public initiative, or MAP, initiated by Dr. Lynne Sebastian, with the goal of introducing Americans to groundbreaking archaeological discoveries in Pennsylvania and in other states.
The MAP theme for Pennsylvania is "Digging Deep: Buried Landscapes of Prehistoric and Historic Pennsylvania". This video tells the story of the great depths explored by compliance archaeologists in the Keystone State, and the amazingly well preserved record of human land use they have found here. This story is a story that could never have been told without the last 50 years of compliance with the NHPA – it's a legacy all Pennsylvanians can be proud of!
Go here to view the video (Philadelphia Archaeology begins in minute 13 of the production).
See other Philadelphia archaeology video's here…
---
FEATURED NEW BOOK
Forthcoming 2018!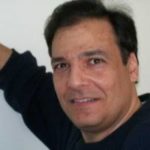 Local author, and friend and member of the Philadelphia Archaeological Forum, Harry Kyriakodis, has a new book due out this spring from the History Press, authored Harry and transportation expert Joel Spivak. Entitled Underground Philadelphia, covers all this subterranean (buried) and infrastructure-related for the last 300 years – including a number of archaeological discoveries. Chapter 18 deals with a topic much in the local news lately, "Digging Up Graves in Center City".
Read a sneak preview:
---
Archaeologists Join the March for Science
The American Anthropological Association (archaeology's mother field), the Society for Historical Archaeology, and the Society for American Archaeology partnered for the March for Science held on April 22nd. Local Philadelphia archaeologists participated in the Philadelphia March, one of the 500 sister marches that took place around the U.S.A. and the world. Local archaeologists work directly for federal agencies, contract to such agencies, and or conduct research funded by federal monies such as the National Science Foundation.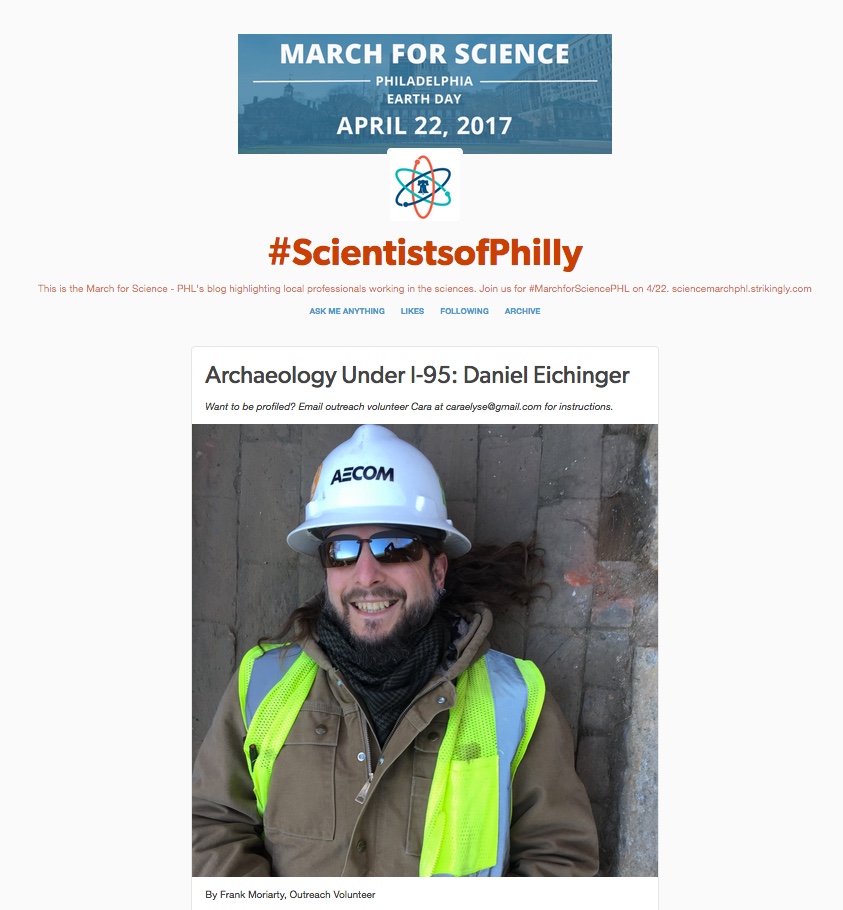 Read about one local archaeologist, Daniel Eichinger, who was profiled on the March for Science Philadelphia Tumblr Blog here…

by admin